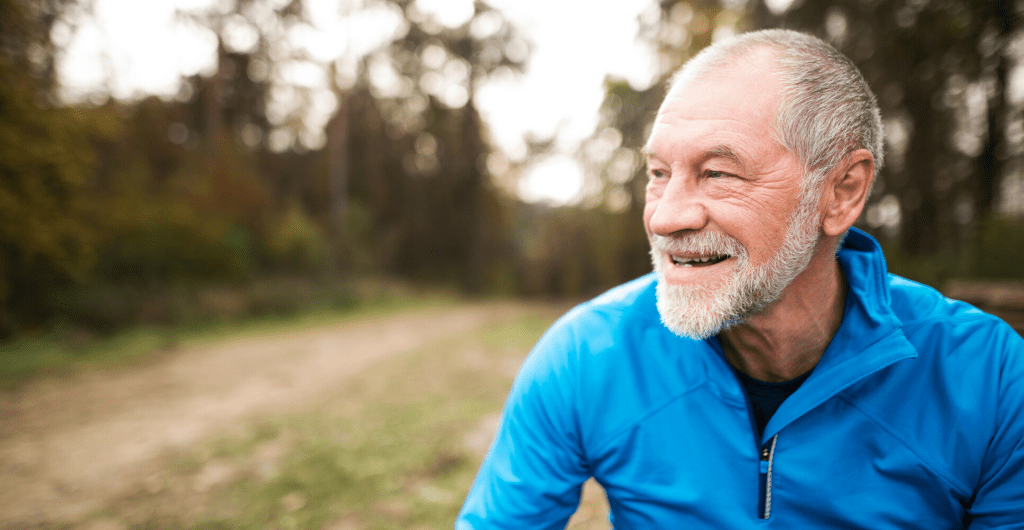 When Simon was 13, his parents got divorced, which made him felt guilty and think that it was fault. This is when Simon started behaving rebelliously, and began drinking. He wanted only to party each weekend, and didn't want to go to school.
When Simon was 15, he lived with his father, who was away at his girlfriend's house most of the time. It didn't matter to his father what Simon did, so Simon left school, got his G.E.D and started working part-time.
Simon joined a youth ministry, because he wanted to improve his life. He started going to church, and even started praying, yet he still felt disconnected. He did what was needed to be accepted by the group, but on weekends he still partied as usual. He was depressed and suicidal so he took an overdose of pills and when he woke up the next day he felt more depressed than before.
When Simon was 17, he started abusing drugs. He did not go to church anymore, and alienated his Christian friends. To him God was not a reality in his life and he slid back into his drinking habit. When he turned 18 he slid into major depression.
Simon's father realised he was in a very bad place and offered to help him. He refused any help and did not want to spend Thanksgiving with his father which made him realise that he had a real problem. He decided to attend church again and joined the youth group. Although he declared himself to be a Christian, he didn't feel like one on the inside.
He shared a house with a few of his guy friends, and when he turned 19 decided to become a fireman. He had to go to college to further his studies and God was no longer important to him or his focus so turned back to partying and drinking yet again.
Later he got married, but he and his wife never had a Christian relationship. They had two children, and at the age of 22 he got his first full-time job as a fireman. Simon's career always came first above everything else, including God.  Even though they tried to be good people, going to church was regarded as hard work and they only did it out of obligation. Finally, they ended up going through a terrible divorce that cost him his house, his children and added the financial stress of child and spouse support.
He had to share a home with a friend, and soon started drinking again. Even the thought of going to hell did not bother him enough to change his ways. He met another woman, who he later married but God was also not the centre of their marriage. The relationship eased his depression temporarily and he raised her children as his own. Eventually his second marriage led to another divorce and he felt he had nothing left to live for.
Simon sold his house and put the money aside to start a business that he could continue with when he reached retirement. A friend invested some money into the business as a partner and ran the business until his retirement. This is when he realised that the partner was conducting illegal activities. The costs of the overheads piled up, and the workers needed to be paid. He was in over his head with legal matters and expenses. This sent him spiralling into a deep depression. He had lost everything, and he was hopeless.
He had to get another job, a small apartment and found that making ends meet was very difficult but he managed with his small pension. Simon didn't tell anyone that he was struggling because he was prideful and ashamed. It got worse when he fell 20 feet off a building and broke some ribs, a leg, and injured his back. He was in hospital for six days and had blood clots in his lungs. The medical insurance did not cover all of the costs, and he had to pay the doctors a lot of money. He knew that something needed to change in his life. Then out of the blue as if sent from above, he was contacted by one of his old Christian friends.
After long discussions with his friend, he realised that he was not going to make it without giving Jesus his all and that his life would end in death. Jesus touched him, restored his broken soul, helped him forgive himself and all those who hurt him. Because of what Jesus did for him, he is a new creation and became a witness for the kingdom of God,  fully given over, no longer sitting on the fence and walking in the fullness of the promises of God.
"Submit yourselves therefore to God. Resist the devil, and he will flee from you. Draw near to God and He will draw near to you. Cleanse your hands, you sinners; and purify your hearts, you double-minded." James 4:7-8
"No weapon that is formed against thee shall prosper; and every tongue that shall rise against thee in judgement thou shalt condemn. This is the heritage of the servants of the LORD, and their righteousness is of me, saith the LORD." Isaiah 54:17
*First name has been changed to protect the identity of the person giving the their testimony.