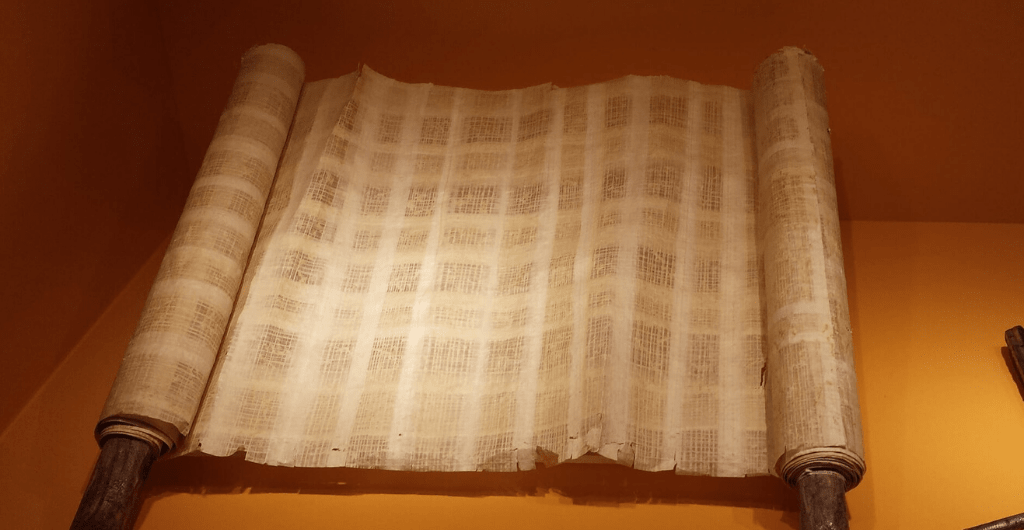 It is more likely that a meteor would fall from space and hit you, than you being able to guess every correct number in the lottery and win. Yet people still play the lottery, and people still win! But here is where it gets harder…who has won the lottery 8 times in a row? how about 300 times in a row? There are over 300 prophecies that were written down and fulfilled with 100% accuracy by one person, Jesus Christ. These prophecies were written down and carbon dated to hundreds of years before they happened – some even being fulfilled whilst Jesus Christ was being crucified. The entire Bible speaks of the Messiah (Jesus Christ) in great detail: "Lo, I come: in the volume of the book it is written of me" Psalm 40:7, "…all things must be fulfilled, which were written in the law of Moses, and in the prophets, and in the psalms, concerning me" Luke 24:44, "And beginning at Moses and all the prophets, he expounded unto them in all the scriptures the things concerning himself." Luke 24:27, "For had ye believed Moses, ye would have believed me: for he wrote of me." John 5:46.
"Who has established all the ends of the earth? What is His name, and what is His Son's name, If you know?" Proverbs 30:4
Below are just a few of the prophecies regarding Jesus Christ and their fulfilment:
Who the Messiah had to be physically:
He would be from the tribe of Judah and a direct descendant of King David and Zerubbabel:
Prophecy: 2 Sam. 7:12 2 "When your days are fulfilled and you rest with your fathers, I will set up your seed after you, who will come from your body, and I will establish his kingdom." Hag. 2:23" 'In that day,' says the Lord of hosts, 'I will take you, Zerubbabel My servant, the son of Shealtiel,' says the Lord, 'and will make you like a signet ring; for I have chosen you,' says the Lord of hosts." Jer. 33:15 "I will cause to grow up to David A Branch of righteousness; He shall execute judgment and righteousness in the earth."
Fulfilment: Matthew 1:1" The book of the genealogy of Jesus Christ, the Son of David, the Son of Abraham: "
He would be born in Bethlehem and be called out of Egypt:
Prophecy: Mic. 5:2a ""But you, Bethlehem Ephrathah, Though you are little among the thousands of Judah, Yet out of you shall come forth to Me The One to be Ruler in Israel, Whose goings forth are from of old, From everlasting." Hos. 11:1 "And out of Egypt I called My son."
Fulfilment: Matthew 2:1 "Now after Jesus was born in Bethlehem of Judea in the days of Herod the king" Matthew 2:14-15 "When he arose, he took the young Child and His mother by night and departed for Egypt, 15 and was there until the death of Herod,"
His ministry:
He was a prophet born an Israelite sent by the Father to speak His words and whoever will not hear him will need to bear their own sin
Prophecy: Deut.18:15 "The Lord your God will raise up for you a Prophet like me (Moses) from your midst, from your brethren. Him you shall hear,"
Deu 18:18-19 I will raise up to them a prophet of their brethren, like thee; and I will put my words in his mouth, and he shall speak to them as I shall command him. And whatever man shall not hearken to whatsoever words that prophet shall speak in my name, I will take vengeance on him.  (Strong's H1875 – dāraš: To rub, to beat, to tread, to trample with the feet.)
Fulfilment: Luke 9 :28-35 "Moses and Elijah, appeared in glorious splendor, talking with Jesus…A voice came from the cloud, saying, "This is my Son, whom I have chosen; listen to him." John 6:14 "After the people saw the sign Jesus performed, they began to say, "Surely this is the Prophet who is to come into the world." John 8:28-29 "Then Jesus said to them, "When you lift up the Son of Man, then you will know that I am He, and that I do nothing of Myself; but as My Father taught Me, I speak these things. And He who sent Me is with Me. The Father has not left Me alone, for I always do those things that please Him." Acts 3:22-23 "For Moses truly said to the fathers, 'The Lord your God will raise up for you a Prophet like me from your brethren. Him you shall hear in all things, whatever He says to you. And it shall be that every soul who will not hear that Prophet shall be utterly destroyed from among the people.'
He was a teacher:
Prophecy: Isa. 48:16, 17 "Thus says the Lord, your Redeemer, The Holy One of Israel: "I am the Lord your God, Who teaches you to profit, Who leads you by the way you should go."
Fulfilment: John 3:2 "This man came to Jesus by night and said to Him, "Rabbi, we know that You are a teacher come from God; for no one can do these signs that You do unless God is with him." John 13:13 "You call Me Teacher and Lord, and you say well, for so I am."
He did good, had the character of God, did many miracles and healed the sick
Prophecy: Psa. 38:20 "I follow what is good." Isa. 35:5-6 "Then the eyes of the blind shall be opened, And the ears of the deaf shall be unstopped. Then the lame shall leap like a deer, And the tongue of the dumb sing. For waters shall burst forth in the wilderness,
And streams in the desert." Isa. 42:7 "To open blind eyes, To bring out prisoners from the prison, Those who sit in darkness from the prison house."
Fulfilment: Acts 10:38 "how God anointed Jesus of Nazareth with the Holy Spirit and with power, who went about doing good and healing all who were oppressed by the devil, for God was with Him." Matthew 11:2-6 "Jesus answered and said to them, "Go and tell John the things which you hear and see: The blind see and the lame walk; the lepers are cleansed and the deaf hear; the dead are raised up and the poor have the gospel preached to them. And blessed is he who is not offended because of Me." John 9:25 "I was blind, now I see." Matthew 8:16-17 "When evening had come, they brought to Him many who were demon-possessed. And He cast out the spirits with a word, and healed all who were sick,"
He would teach in parables that people would not understand and know their thoughts
Prophecy: Psa. 78:1-2 "Give ear, O my people, to my law; Incline your ears to the words of my mouth. I will open my mouth in a parable; I will utter dark sayings of old," Isa. 11:2-4 "The Spirit of the Lord shall rest upon Him,The Spirit of wisdom and understanding, The Spirit of counsel and might, The Spirit of knowledge and of the fear of the Lord. His delight is in the fear of the Lord, And He shall not judge by the sight of His eyes, Nor decide by the hearing of His ears; But with righteousness He shall judge the poor,"
Fulfilment: Matthew 13:34 "All these things Jesus spoke to the multitude in parables; and without a parable He did not speak to them," Luke 6:8 "But He knew their thoughts, and said to the man who had the withered hand, "Arise and stand here." And he arose and stood." John 2:25 "and had no need that anyone should testify of man, for He knew what was in man."
His ministry was to begin in Galilee
Prophecy: Isa. 9:1, 2 "The land of Zebulun and the land of Naphtali, And afterward more heavily oppressed her, By the way of the sea, beyond the Jordan, In Galilee of the Gentiles."
Fulfilment: Matthew 4:12-17 "He (Jesus) departed to Galilee. And leaving Nazareth, He came and dwelt in Capernaum, which is by the sea, in the regions of Zebulun and Naphtali,… From that time Jesus began to preach and to say, "Repent, for the kingdom of heaven is at hand."
The time at which he would arrive on the scene:
The kingdom of Judah will still have a King reigning over it when the Messiah arrives:
Prophecy: Gen. 49:10 "The scepter shall not depart from Judah, Nor a lawgiver from between his feet, Until Shiloh comes;
And to Him shall be the obedience of the people."
Fulfilment: Mat 2:1 "Now after Jesus was born in Bethlehem of Judea in the days of Herod the king"
Daniel the prophet prophesied that the Messiah would arrive on 6th April 32 A.D which is the day that Jesus Christ was welcomed as King and Messiah
Prophecy: Dan. 9:26c "And after the sixty-two weeks Messiah shall be cut off, but not for Himself; And the people of the prince who is to come Shall destroy the city and the sanctuary. The end of it shall be with a flood, And till the end of the war desolations are determined." Psalm 118:26 "Blessed is he who comes in the name of the Lord. From the house of the Lord we bless you." Zechariah 9:9 "Rejoice greatly, Daughter Zion! Shout, Daughter Jerusalem! See, your king comes to you, righteous and victorious, lowly and riding on a donkey, on a colt, the foal of a donkey."
Fulfilment: This is the exact day that Jesus Christ the Messiah rode triumphantly into Jerusalem on a Donkey as the people shouted. Mark 11:7-10 "When they brought the colt to Jesus and threw their cloaks over it, he sat on it. Many people spread their cloaks on the road, while others spread branches they had cut in the fields. Those who went ahead and those who followed shouted, "Hosanna!" "Blessed is he who comes in the name of the Lord!" "Blessed is the coming kingdom of our father David!"
"Hosanna in the highest heaven!""
The Messiah must arrive during the second temple era, God will shake the earth and give peace:
Prophecy: Hag. 2:6-9 "For thus says the Lord of hosts: 'Once more (it is a little while) I will shake heaven and earth, the sea and dry land; and I will shake all nations, and they shall come to the Desire of All Nations, and I will fill this temple with glory,' says the Lord of hosts. 'The silver is Mine, and the gold is Mine,' says the Lord of hosts. 'The glory of this latter temple shall be greater than the former,' says the Lord of hosts. 'And in this place I will give peace,' says the Lord of hosts." Isaiah 9:6-7 "And he will be called Wonderful Counselor, Mighty God, Everlasting Father, Prince of Peace. Of the greatness of his government and peace there will be no end."
Fulfilment: Matthew 27:50-51 "And when Jesus had cried out again in a loud voice, he gave up his spirit. At that moment the curtain of the temple was torn in two from top to bottom. The earth shook, the rocks split." Matthew 21:12-15 "Jesus entered the temple courts and drove out all who were buying and selling there."
A man will cry out in the wilderness and prepare the way before the Messiah is proclaimed:
Prophecy: Isa. 40:3, 4 "The voice of one crying in the wilderness: "Prepare the way of the Lord; Make straight in the desert A highway for our God. Every valley shall be exalted And every mountain and hill brought low; The crooked places shall be made straight And the rough places smooth;"
Fulfilment: John 1:23 "He said: "I (John the Baptist) am 'The voice of one crying in the wilderness: "Make straight the way of the Lord," '
A devout and just man called Simeon was told by God that he would see the Lord's Christ before he died
Prophecy: Luke 2:25-26 "And behold, there was a man in Jerusalem whose name was Simeon, and this man was just and devout, waiting for the Consolation of Israel, and the Holy Spirit was upon him. And it had been revealed to him by the Holy Spirit that he would not see death before he had seen the Lord's Christ."
Fulfilment: Luke 2:27-32 "So he came by the Spirit into the temple. And when the parents brought in the Child Jesus, to do for Him according to the custom of the law, he took Him up in his arms and blessed God and said: "Lord, now You are letting Your servant depart in peace, According to Your word; For my eyes have seen Your salvation Which You have prepared before the face of all peoples, A light to bring revelation to the Gentiles, And the glory of Your people Israel."
Kings had sent their Magi on their behalf to worship the Messiah and offer Him gifts:
Prophecy: Psa. 72:10, 11 "The kings of Tarshish and of the isles Will bring presents;The kings of Sheba and Seba Will offer gifts. Yes, all kings shall fall down before Him; All nations shall serve Him."
Fulfilment: Matthew 2:1-11 "wise men from the East came to Jerusalem, saying, "Where is He who has been born King of the Jews? For we have seen His star in the East and have come to worship Him." And when they had opened their treasures, they presented gifts to Him: gold, frankincense, and myrrh."
His kingdom and who He really is:
He is the king of the whole world, eternally existed with God the Father in the beginning and is the Son of God:
Prophecy: Psa. 89:27 "Also I will make him My firstborn,The highest of the kings of the earth." Psa. 90:2 "Before the mountains were brought forth, Or ever You had formed the earth and the world, Even from everlasting to everlasting, You are God." Micah 5:2 "The One to be Ruler in Israel, Whose goings forth are from of old, From everlasting." Isa. 55:4b "Indeed I have given him as a witness to the people, A leader and commander for the people." Dan. 2:44 "in the days of these kings the God of heaven will set up a kingdom which shall never be destroyed; and the kingdom shall not be left to other people; it shall break in pieces and consume all these kingdoms, and it shall stand forever."
Fulfilment: Luke 1:32-33 "He will be great, and will be called the Son of the Highest; and the Lord God will give Him the throne of His father David. And He will reign over the house of Jacob forever, and of His kingdom there will be no end." John 1:1-4 "In the beginning was the Word, and the Word was with God, and the Word was God. He was in the beginning with God. All things were made through Him, and without Him nothing was made that was made. In Him was life, and the life was the light of men." Matthew 3:17 "And suddenly a voice came from heaven, saying, "This is My beloved Son, in whom I am well pleased."
He is the One who God sent to be the savior of the world
Prophecy: Isa. 43:11 "I, even I, am the Lord, And besides Me there is no savior." Isa. 49:6 "Indeed He says, 'It is too small a thing that You should be My Servant To raise up the tribes of Jacob, And to restore the preserved ones of Israel; I will also give You as a light to the Gentiles, That You should be My salvation to the ends of the earth.'"
Fulfilment: Acts 4:12 "Nor is there salvation in any other, for there is no other name under heaven given among men by which we must be saved."
He is the One who will judge the world:
Prophecy: Isa. 45:23 "I have sworn by Myself; The word has gone out of My mouth in righteousness, And shall not return, That to Me every knee shall bow, Every tongue shall take an oath." Isa. 2:4 "He shall judge between the nations, And rebuke many people;"
Fulfilment: John 5:22; "For the Father judges no one, but has committed all judgment to the Son," Romans 14:11 "For we shall all stand before the judgment seat of Christ." Mt. 28:18 "And Jesus came and spoke to them, saying, "All authority has been given to Me in heaven and on earth."
He is the One who can give people everlasting life:
Prophecy: Isa. 44:3 "For I will pour water on him who is thirsty, And floods on the dry ground; I will pour My Spirit on your descendants, And My blessing on your offspring;" Psa. 2:12 "Kiss the Son, lest He be angry, And you perish in the way, When His wrath is kindled but a little. Blessed are all those who put their trust in Him."
Fulfilment: John 20:31 "but these are written that you may believe that Jesus is the Christ, the Son of God, and that believing you may have life in His name. "John 10:28 "And I give them eternal life, and they shall never perish; neither shall anyone snatch them out of My hand." John 5:26 "For as the Father has life in Himself, so He has granted the Son to have life in Himself, and has given Him authority to execute judgment also, because He is the Son of Man."
Bears penalty (sin-bearer) for mankind's sins, His sacrifice provides peace between man and God
Prophecy: Isa. 53:5a "But He was wounded for our transgressions, He was bruised for our iniquities; The chastisement for our peace was upon Him, And by His stripes we are healed." Isa. 53:6a "All we like sheep have gone astray; We have turned, every one, to his own way; And the Lord has laid on Him the iniquity of us all."
Fulfilment: 2Cor. 5:21 "For He made Him who knew no sin to be sin for us, that we might become the righteousness of God in Him." Heb. 2:9 "But we see Jesus, who was made a little lower than the angels, for the suffering of death crowned with glory and honor, that He, by the grace of God, might taste death for everyone." Colossians 1:20 "having made peace through the blood of His cross."
A special anointing by the Holy Spirit
Prophecy: Psa. 45:7 "You love righteousness and hate wickedness; Therefore God, Your God, has anointed You With the oil of gladness more than Your companions." Psa. 45:17 "I will make Your name to be remembered in all generations;Therefore the people shall praise You forever and ever."
Fulfilment: Mt. 3:16 "When He had been baptized, Jesus came up immediately from the water; and behold, the heavens were opened to Him, and He saw the Spirit of God descending like a dove and alighting upon Him."
Ephesians 1:20-21 "which He worked in Christ when He raised Him from the dead and seated Him at His right hand in the heavenly places, far above all principality and power and might and dominion, and every name that is named, not only in this age but also in that which is to come.," Heb. 1:8 "But to the Son He says: "Your throne, O God, is forever and ever; A scepter of righteousness is the scepter of Your kingdom."
His Death and resurrection:
He was not received or believed by his own people and He was betrayed by a friend:
Prophecy: Isa. 49:7 "The Redeemer of Israel, their Holy One, To Him whom man despises, To Him whom the nation abhor" He is despised of the Nation." Isa. 53:1 "Who has believed our report? And to whom has the arm of the Lord been revealed?" Psa. 31:11 "I am a reproach among all my enemies, But especially among my neighbors, And am repulsive to my acquaintances; Those who see me outside flee from me." Psa. 41:9 "Even my own familiar friend in whom I trusted, Who ate my bread, Has lifted up his heel against me." Psa. 55:12-14 "For it is not an enemy who reproaches me; Then I could bear it. Nor is it one who hates me who has exalted himself against me; Then I could hide from him. But it was you, a man my equal, My companion and my acquaintance. We took sweet counsel together, And walked to the house of God in the throng."
Fulfilment: John 1:11 "He came to His own, and His own did not receive Him.," 19:14-15. John 12:37-38 "But although He had done so many signs before them, they did not believe in Him," Mark 14:50 "Then they all forsook Him and fled." John 13:18 "He who eats bread with Me has lifted up his heel against Me."
The Messiah was spat on and beaten, killed but not a bone was broken
Prophecy: Isa. 50:6b "I gave My back to those who struck Me, And My cheeks to those who plucked out the beard; I did not hide My face from shame and spitting." Isa. 52:14 "Just as many were astonished at you, So His visage was marred more than any man, And His form more than the sons of men;" Isa. 53:8c "He was taken from prison and from judgment, And who will declare His generation? For He was cut off from the land of the living; For the transgressions of My people He was stricken." Ex. 12:46 "In one house it shall be eaten; you shall not carry any of the flesh outside the house, nor shall you break one of its bones." Psa. 34:20 "He guards all his bones; Not one of them is broken."
Fulfilment: Matthew 26:67 "Then they spat in His face and beat Him; and others struck Him with the palms of their hands, " Matthew 27:30 "Then they spat on Him, and took the reed and struck Him on the head." Matthew 27:35 "Then they crucified Him," John 19:33 "But when they came to Jesus and saw that He was already dead, they did not break His legs."
He was numbered with the transgressors and buried in a rich mans tomb:
Prophecy: Isa. 53:9a "And they made His grave with the wicked—But with the rich at His death, Because He had done no violence,
Nor was any deceit in His mouth." Isa. 53:12c "He was numbered with the transgressors, And He bore the sin of many, And made intercession for the transgressors."
Fulfilment: Matthew 27:57 "Now when evening had come, there came a rich man from Arimathea, named Joseph, who himself had also become a disciple of Jesus." Mark 15:27 "With Him they also crucified two robbers, one on His right and the other on His left."
His garments were divided among the soldiers, but they cast lots for his tunic and He was silent whilst being accused:
Prophecy: Psa. 22:18 "They divide My garments among them, And for My clothing they cast lots. Psa. 38:12-13 "Those also who seek my life lay snares for me; Those who seek my hurt speak of destruction, And plan deception all the day long. But I, like a deaf man, do not hear; And I am like a mute who does not open his mouth."
Fulfilment: John 19:24 "Then the soldiers, when they had crucified Jesus, took His garments and made four parts, to each soldier a part, and also the tunic. Now the tunic was without seam, woven from the top in one piece. They said therefore among themselves, "Let us not tear it, but cast lots for it, whose it shall be," Matthew 27:12-14 "And while He was being accused by the chief priests and elders, He answered nothing. Then Pilate said to Him, "Do You not hear how many things they testify against You?" But He answered him not one word,"
He thirsted and was given sour wine and gall to drink, he was pierced then blood and water poured out of his side:
Prophecy: Psa. 22:14 "I am poured out like water" Zech. 12:10a "they will look on Me whom they pierced"
Psa. 22:15 "And My tongue clings to My jaws;" Psa. 69:21 "They also gave me gall for my food, And for my thirst they gave me vinegar to drink." Psa. 22:16 "They pierced My hands and My feet;"
Fulfilment: John 19:34 "But one of the soldiers pierced His side with a spear, and immediately blood and water came out."
John 19:28 "After this, Jesus…said, "I thirst!" Matthew 27:34 "they gave Him sour wine mingled with gall to drink. But when He had tasted it, He would not drink."John 20:27 "Then He said to Thomas, "Reach your finger here, and look at My hands; and reach your hand here, and put it into My side. Do not be unbelieving, but believing."
He was betrayed for 30 pieces of silver that were thrown into the temple:
Prophecy: Zech. 11:12-13c "So they weighed out for my wages thirty pieces of silver… "Throw it to the potter"—that princely price they set on me. So I took the thirty pieces of silver and threw them into the house of the Lord for the potter."
Fulfilment: Matthew 27:3-5 "Then Judas, His betrayer, seeing that He had been condemned, was remorseful and brought back the thirty pieces of silver to the chief priests and elders, saying, "I have sinned by betraying innocent blood." And they said, "What is that to us? You see to it!" Then he threw down the pieces of silver in the temple and departed, and went and hanged himself.
He was lifted away into heaven and sat down at the right hand of God the Father:
Prophecy: Dan 9:27 "And he shall strengthen covenant with many [period of sevens one]; and in the half of the period of seven shall be lifted away sacrifice and libation offering." Exo 17:11 "And it happened whenever Moses lifted up the hands, Israel grew strong. But whenever he lowered his hands, Amalek grew strong." Psa. 16:9-11 "Nor will You allow Your Holy One to see corruption." Psa. 110:1 "The Lord said to my Lord, "Sit at My right hand, Till I make Your enemies Your footstool."
Fulfilment: Luke 24:51 "Now it came to pass, while He blessed them, that He was parted from them and carried up into heaven.
Joh 12:32 "and I, if I be raised up high from the earth, I will draw all to myself." Act 1:9 "And [these things having said], of their looking, he was lifted up, and a cloud undertook him from their eyes." Joh 3:14 "And as Moses raised up high the serpent in the wilderness, so [to be raised up high is it necessary for the son of man];" Luke 24:6 "He is not here, but is risen! Remember how He spoke to you when He was still in Galilee, " Mark 16:19 "So then, after the Lord had spoken to them, He was received up into heaven, and sat down at the right hand of God."